---
Highland Development, Inc. was founded in 2004. Chad Lenz has more than 20 years of experience in the home building industry. Today, Highland Development specializes in top quality custom and spec homes with a true passion to build a home with a comfortable design, livability, individuality and enduring craftsmanship. Highland Development continues to embody the same level of attention to detail that Chad learned when he began in the business.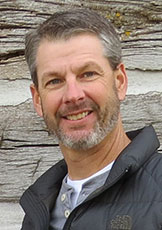 From sketching out your initial floor plan design to rounding it out with the special details that make it truly your own, we will work with you every step of the way. Every HOME BUYER receives one-on-one attention, starting with the initial planning phase, working with our design consultant for the interior design and finally enjoying your new home. It doesn't stop there, Highland Development will assist you with choosing quality products you prefer. The bottom line is, you can be involved as much or as little as you like. Either way, we'll make sure you're informed and comfortable with every decision along the way. After all, we want you to be happy with your new home, now and for years to come.
Here is a link to view various floor plans that Highland is currently building:
Highland Development Homes Photo Gallery
Below are a few current listings for Highland Development built homes…..
---